What are the most known and famous Moroccan Pastries and what do they taste like?
                  Moroccan Cuisine and Moroccan pastries occupies the first place in the Arab world, Africa and the Third World, mainly, due to the diversity of its dishes. Secondly, Morocco being above all an agricultural country, helps it to diversify its food resources such as vegetables, fruits and cereals. In addition, it also has the richness and the precious famous endemic tree, which is the argan tree. It contains many benefits, such as sterol which is a real anti- aging that is used to prevent or lessen the effects of aging, and rich in E vitamin, which can be used as anti-oxydant. Olive oil also plays a key role in promoting Morocco\'swealth and resources.
Secondly, because it is open to many cultures, such as amazigh, Andalusian and European culture. Morocco is an excellent touristic country; it attracts every year millions of tourists with a cultural identity that they do not hesitate to share.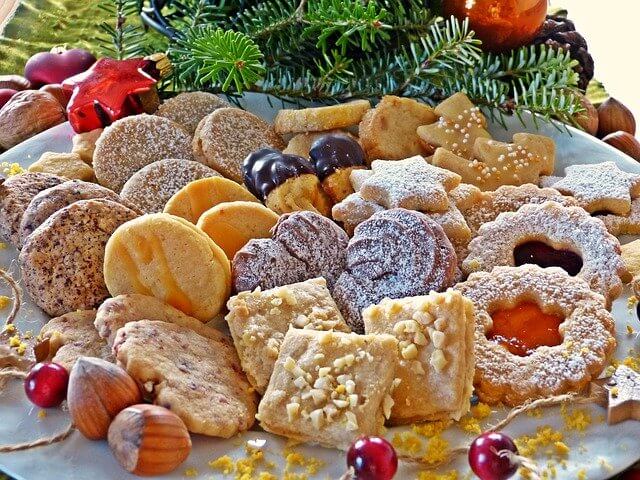 Moroccan pastries:
Moroccan pastries and sweets come as a cherry on a delicious cake to add their own touch, for example the Moroccan pastries and desserts are dominated by the almond in its ingredients and eaten as part of a special ritual with Moroccan mint tea.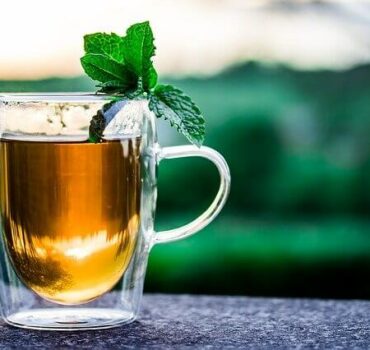 The majority of the Moroccan pastries and sweet's recipe contains almond since it provides a rich source of nutrients of E vitamin, manganese, magnesium, copper, phosphorus, fiber, riboflavin, monounsaturated fatty acids and protein.
These precious almonds have the ability to optimize the digestion, make your hair look shiny as well as giving you a smooth skin.
As there is a variety of Moroccan Pastries, we have selected for you the most famous and popular ones: 
Baghrir, raghif or otherwise called pancake, is a Berber food.
"Do you know baghrir? Or have you ever tasted it?"
Try asking this question to your Moroccan friends, no doubts, their answer would be none other than a "yes". 
When it comes to its preparation, you'll need durum wheat semolina, flour, baking powder and salt are also used. Finally, it is served hot with a mixture of melted butter and honey.
Msemen : or Moroccan pancakes are served at  breakfast  ,  traditionally with a syrup of butter and honey  – if sweet –  accompanied by a glass of mint tea .  
Pachkito , is a very popular type of moroccan pastries and biscuits in villages, countryside and   in all Morocco streets. In order to make it, we need flour, eggs and sugar. These Moroccan Pastries can have multiple and different shapes.
Chebakia , also called makhraka, is a Moroccan sweet that has a distinctive shape (although the shape seems complicated and almost impossible to make, trust me, it is very simple… said a person who tried it once!) ,  consumed especially during the holy month of Ramadan, accompanied by harira . In its preparation you'll need flour, eggs, flower water, vinegar, saffron, a little bit of louban arabi, the aniseed flowering plant, almonds, cinnamon, sesame, olive oil and salt.
Kaab ghzal (gazelle horns) is a Moroccan specialty. It is a cake that takes the form of a moon or a croissant, filled with almond paste,   cinamon and orange blossom water, served especially at parties and weddings  (and it is very delicious!)
Fekkas is one of the most famous Moroccan Pastries. It\'s a dry Moroccan cake that looks like cookies and almost the same texture. Usually served with mint tea. For its preparation we need eggs, sugar, flour and yeast, you can add almonds.
Baklawa is a pastry made from filo, almonds and honey.
Kenafa : is a pastry made from cadiv (yarns of dough), cheese, butter, pistachios or nuts according to your preferences, and we add a bit of al-Qatr.
According to a common legend, the dish was created by doctors to eat it after a day of fast (siyem) in Ramadan, given its countless benefits. They also say that the story happened in Egypt fatimiya or in califa amawiya in Syria. This masterpiece is the most famous dessert in Sham, especially in Palestine.
Makrout , a Moroccan sweet , based on wheat semolina and date paste, it takes a diamond shape. It is well known in Algeria, Morocco, Libya and Tunisia. But Algeria remains the first, they are known by their high of Makrout's consumption.
Mhancha , Moroccan pie that has a round shape, stuffed with almonds and covered with honey. Its circular shape is the origin of the name Mhancha , derived from Arabic, which means \"snakes\".
Pastilla is a traditional dish of Morocco, a label of Spanish origin, In the cooking process, you might need, pie dough, onions, pigeons , parsley, coriander, almonds and cinnamon. It is popular in all regions of the Maghreb.
Sefouf, also called slo or selilo, is a dessert, which has a rather particular texture. It is powdery and can sometimes be dry. As for its preparation, the ingredients we need are roasted flour, mixed with melted butter, honey, sesame, almonds … This dish is specially prepared during the month of Ramadan as it helps to preserve energy during fasting, it is also served during births.
Sfenj, is a native North African cake. It can be found in Algeria, Tunisia and Morocco. It is also called fatairo. They're are Moroccan donutsversion! A dough based on fermented dough, bread dough, which is used in the manufacture of flour or very sweet semolina and kneaded for a long time in order to make it fluffy when cooked. In Algeria, the SFENJ is cooked with semolina only, but in Morocco, they add or replace it with flour.
Briwates, a famous Moroccan food, which takes an ideal triangle shape and can be sweet (stuffed with almonds, sugar, flower water and cinnamon). That's for the sweet ones, you have the option the change the ingredients and make them salty.
ZALABIA, a dessert from traditional oriental cuisine, prepared in the Maghreb as well as in the eastern region of Morocco, especially during Ramadan. It is also prepared in Middle Eastern countries such as Iran, Iraq, Jordan, Syria, Palestine, Lebanon and Egypt. It is found in East African countries, such as Zanzibar, Comoros or Mayotte. For the ingredients, we use sugar, flour and honey. Orange is usually the color of the ZALABIA, and its surface is soaked in sugar or honey.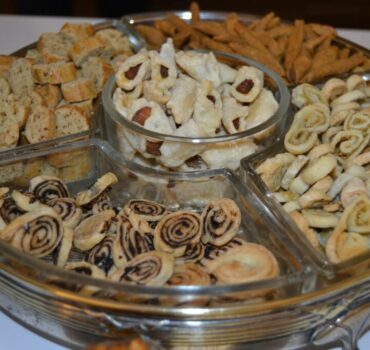 At Gato, lot of Moroccan Pastries are made and prrepared. Like Ghriyba. It\'s cooked using organic and gluten-free lemon .
Caramel shortbread, chocolate shortbread, sesame cream and red fruits are also prepared. As well as healthy cakes and nugas with almonds and raisins, which are ideal for having energy after a good job.
That what makes Gato\'s Moroccan Pastries and sweets special . They are made with healthy ingredients.