PASTRY ARTISAN| MOROCCAN PASTRY | MARRAKECH
« A Cosy Vibe that will automatically make you feel at home»
It is in the love and the respect of the traditions that the pastry shop GATÔ was born in the heart of the ochre city, Marrakech. One and a tea room, located in a very quiet street of Gueliz. Open from 09h30 to 19h30 and from Monday to Saturday.
Our tea house is an ode to Moroccan tea culture including our own handmade tea blends, served in beautiful tea dishes from around the world.
Each day we offer a different blend at our tea station and we encourage you to take a sip and a bite of our Moroccan cake sampler of the day so that you can create the perfect match between the tea and the cake. Pâtisserie GATÔ will take you on a journey through the many flavors of the land and remind you of childhood tastes with our Moroccan cakes made of almonds, nuts, sesame seeds, orange blossoms, honey, anise, and gum arabic
We also offer a breakfast menu with a range of freshly prepared foods. We do our best to accommodate different allergy requirements, so don't hesitate to ask, as we will do our best to accommodate you.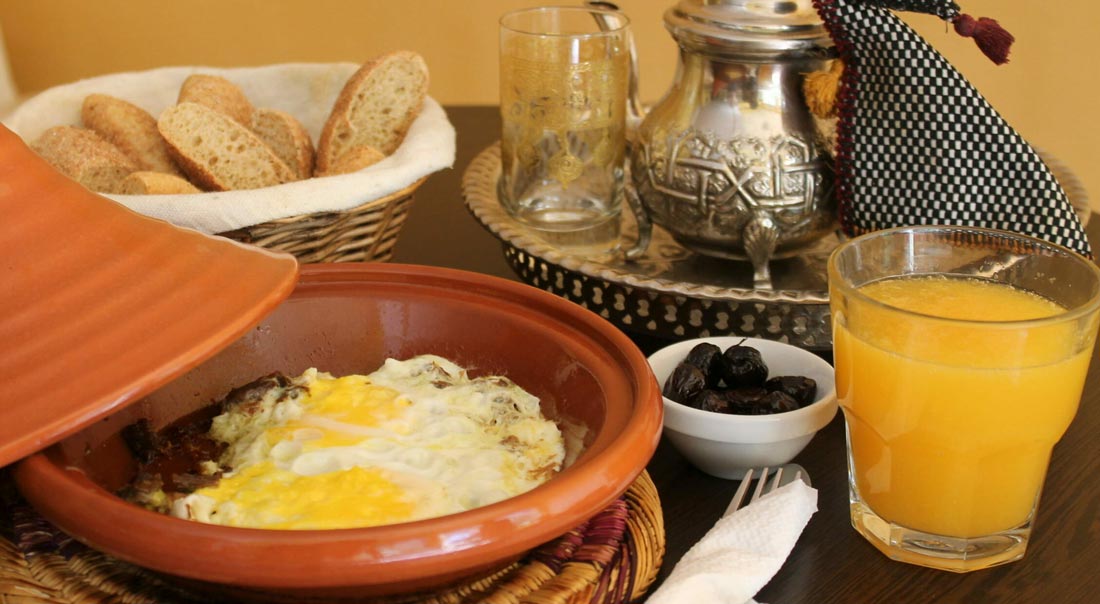 We try to be different. We won't rush you. If you visit us on your breakfast break, take one, you'll be more productive in the afternoon. If you want to have a meeting, we won't bother you. If you "work from home," we have wifi. We still have the daily newspapers, so please relax and share what we are trying to create, relax and have a cup of tea.
Having tea is a typically Moroccan institution, and nowhere offers a more dizzying array of different choices for "a cup of tea" than the Ochre City. Venture into Marrakech's best tea shops to sample everything from mint teas and herbal cocktails inspired by Moroccan culture.
It's certainly not your typical tea house, but it's certainly the perfect place that encourages you not to resist and sip a cup of tea in GATÔ's beautiful terrace accompanied by an irresistible Moroccan pastry. Guests and visitors are invited to enjoy a cup of Moroccan tea and nibble on delicious handmade pastries that merge classic Moroccan flavors with Arabic spices. The rich menu combines local ingredients: dried fruits from the Ourika and Asni valleys, and seeds grown closer to home.
We admit it, we love gourmet food here in Marrakech! So we couldn't resist including a nearby institution when it comes to offering a unique and memorable gourmet experience from morning to night with our various services.
Our pastry shop/tea room offers indoor and outdoor dining (weather permitting). Don't worry about parking! Parking is available on all surrounding streets. We are also fully wheelchair accessible!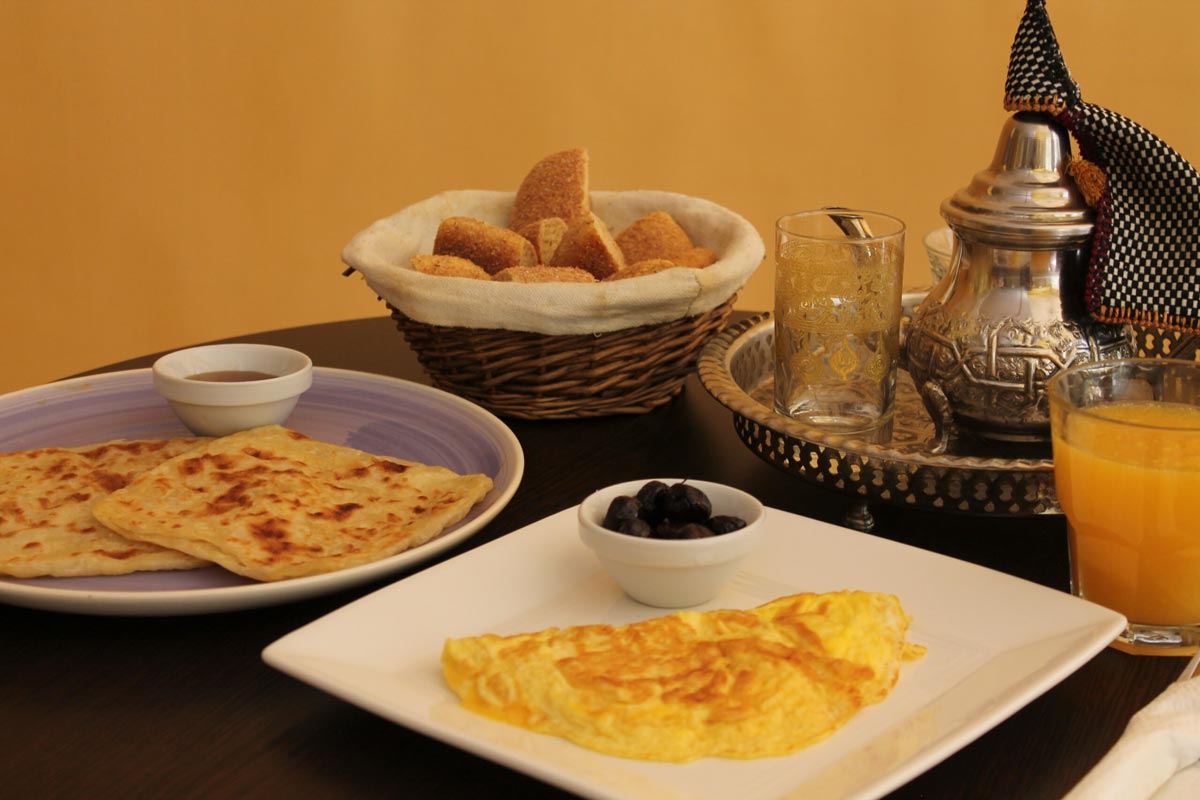 Browse our retail shelves to get an idea of the items you see here on our website, or ask our staff to answer any of your burning tea questions. While the internet is great, sometimes all you need to do is smell and taste a tea and enjoy a good pastry to know if they are right for you!
Go to GATÔ to taste culinary nuggets in a Moroccan decoration! For breakfast (khlii, mssemen, baghrir…) or for a snack for sweet tooths with pastries worthy of the best grandmothers' recipes! All this, accompanied by tea, hot chocolate / coffee or a freshly blended juice.
As soon as you cross the threshold of this beautiful address installed just a step away from the Chifa clinic in the heart of downtown, chocolatey scents invade your nostrils! From artisanal Moroccan pastries to hearty snacks, homemade shortbread and gourmet aperitifs… the GATÔ tea room is a must for lovers of good food. At the helm is our passionate, rigorous and creative chef, always on the lookout for original creations and new challenges.
In this tea room in Marrakech, one is immediately mesmerized by the generosity of the Moroccan handcrafted cakes! Ghriyba almonds and bahla, real chebakia or sellou, the proposed recipes are as greedy as the monstrous size of the shares that are served! A tip? Opt for a "one piece" assortment and sit on the terrace and enjoy our little wonders quietly, to be shared by two or three people so that you can taste several of them. At breakfast time, the menus we offer are all equally successful, but the best is to enjoy the Moroccan brunch served from 10:00 am to 3:30 pm.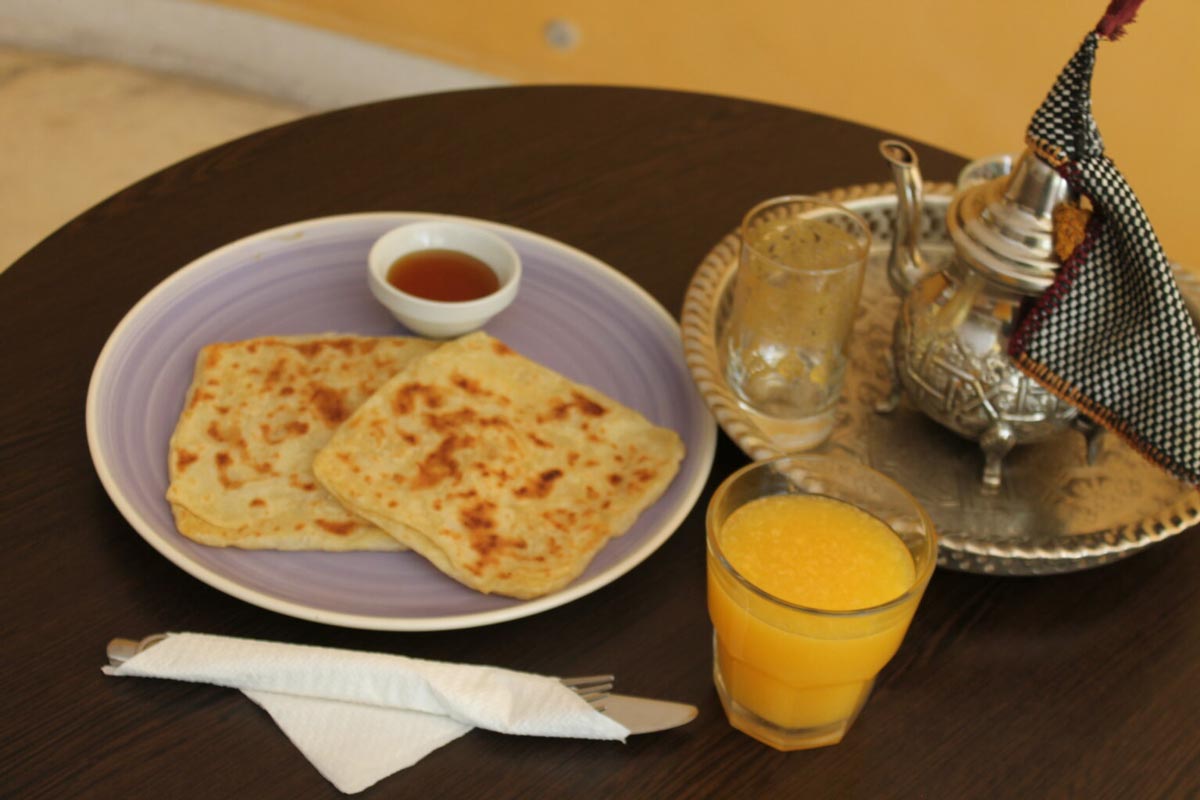 Please note that we are a small neighborhood pastry shop/tea room, if you wish to visit us with a group of people we strongly recommend that you make a reservation in advance for afternoon tea so that we can prepare a nice table for you and guarantee you a pleasant and memorable afternoon. Otherwise, reservations are not normally required for access to our cozy little lounge. The service is: first come, first served.
The store has been decorated to reflect Moroccan culture in the smallest details to create a traditional Moroccan tea room space and a peaceful place to sit and explore the many selections of high quality Moroccan loose leaf teas and handcrafted tea items as well as Moroccan cakes that our dear foreign customers love. Our store is primarily a per kilo sales area where customers can try our pastries on the spot and learn more about them and their preparation before purchasing.
Open from 08:30 am to 07:30 pm and from Monday to Saturday
You can visit GATÔ to have breakfast and enjoy Moroccan sweets. On our menu, we offer various formulas that include both cold and hot drinks. On the formula "Beldi", GATÔ  chose to add the plate of Moroccan pancakes (Msemen). While on the formula "Protein",  we suggest a plain omelet, with cheese or with Khlii accompanied by bread and olives. We also have other formulas rich in choice, flavors, and especially proteins, which you can discover by visiting our tearoom.