PASTRY ARTISAN| MOROCCAN PASTRY | MARRAKECH
« Discover the ideal place to enjoy the best of the classic Moroccan pastry! »
GATÔ is an independent Moroccan-influenced pastry shop located in the center of Marrakech. We make 100% handcrafted Moroccan cakes on site from scratch by a small team of passionate and highly skilled pastry chefs. We use only the organic finest ingredients "organic products", cook throughout the day with care, technique, and above all a lot of love.
We pride ourselves on cooking daily on site with top quality ingredients inspired by the seasons. A purely Moroccan pastry, no mechanical activity, everything is treated like lace, piece by piece. Only expert hands can dose the very studied assemblies, only the best raw materials of the Moroccan soils are admitted here, we select them rigorously for their quality and always according to the season.

Each of our pastries is a labor of love, handmade and designed according to your specific requests. All challenges are accepted, as we love to bring your cake desires and wishes to life.
We bring a touch of Moroccan hospitality to our cozy bohemian getaway in the heart of Gueliz, Marrakech to slow down the pace of life, a place to enjoy a specialty pastry, tea or coffee. Moroccan-inspired brunches from 10am to 3:30pm or a freshly made juice of seasonal fruit, accompanied by a personalized plate of home-made cakes of your choice.
Gatô was founded with a mission to keep Moroccan hospitality traditions alive and to celebrate a shared passion for food, feasting, family and community.

The value of unity is not only the foundation of Gatô's philosophy, but of Moroccan culture. And food is the soundtrack to Moroccan family life.
Gatô looks beyond the national clichés to the regional markets and artisans of the country bringing a contemporary touch to a collection of precious handicrafts that are a roll call of the best Moroccan ingredients with the ultimate goal of guaranteeing a better quality of Moroccan pastry.
We always aim to go the extra mile and turn to quality ingredients and highly skilled artisans to bring a different and silky touch to our precious traditional pastries. In doing so, Gatô is able to organize unusual and enjoyable experiences using ingredients that have long been the pillars of Moroccan culture.
Flavor profiles that are sure to surprise and delight make each product an exciting journey through Moroccan culture. Combining sweetness with salt, softness with crunch and almond with fruit, no two chocolates, pastries or sweets will be the same – or like anything you've tasted before.
Our secret ingredients
Lovingly handcrafted and freshly baked in the heart of Marrakech, each sweet, pastry and creation receives meticulous attention to detail to create works of art that are as good as they look. We use the finest organic ingredients "organic products" whenever possible, as we always strive for exceptional flavor and taste.
We invite you to follow our journeys through Moroccan culture and cuisine so that you can discover what makes our products so special, as if you were cooking Moroccan delights yourself.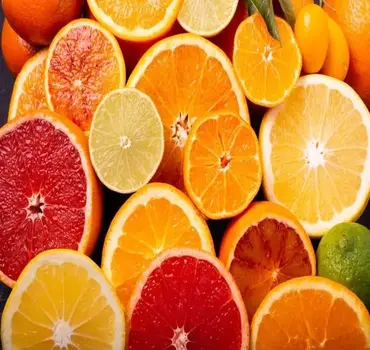 Oranges
Gatô is inspired not only by the flavors of Morocco but also by the colors of Morocco. And you can't visit Morocco without being captivated by the orange, it is everywhere. The taste of a Moroccan orange is like tasting a real orange for the first time a sip of liquid sunshine. With their tangy sweetness, combine them with cinnamon, cardamom, dates or candied nuts to create delicious flavor combinations.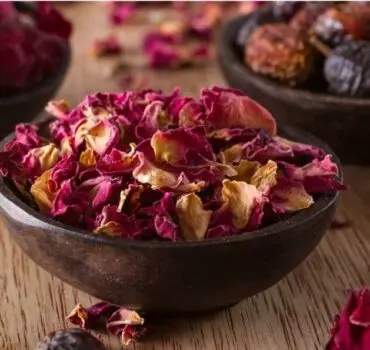 Roses
Come in May to Kelâat M'Gouna where the valley of roses is tinged with the fragrant air of the Centifolia rose and the streets are flooded with sweet pink petals. The rose is a typical Moroccan ingredient in sweet and savory dishes, adding intense floral aromas. From mouthwatering Turkish rose delicacies to almond ghriyba,the rose is part of the country's culinary DNA.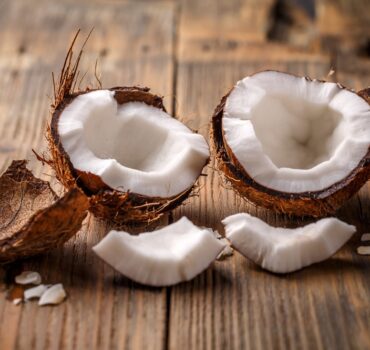 Coconut
Snowball, a melt-in-your-mouth sweetness made with shredded coconut and flavored with orange blossom water. It's hard to resist these gems of deliciousness. Coconut is actually a seed, not a nut. It has a flavor profile that ranges from toasty and sweet to fruity with notes of melted butter. As with most perennial favorites, this versatility is part of the appeal.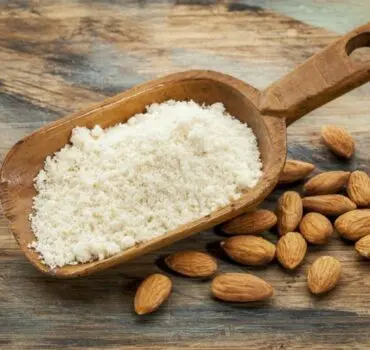 Almonds
Almonds are a central staple ingredient for the majority of Moroccan dishes and especially artisanal Moroccan pastries. With its soft sweetness and nutty undertones, almonds can be combined with fruits, chocolates, caramels and creams, always creating a simple yet timeless combination of flavors.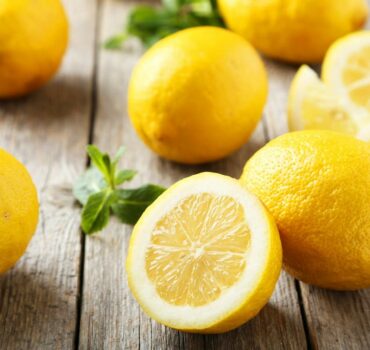 Lemon
Moroccan-grown lemons thrive in the mild, warm climate and are one of the country's star products. The juicy, tangy flavor is both refreshing and light and pairs particularly well with almond, apricot, coconut and vanilla.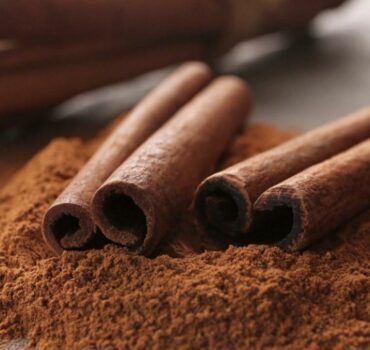 Cinnamon
The unmistakable taste and aroma of cinnamon will always be pleasing. Warm and woody, cinnamon brings a comforting touch to chocolates and pastries.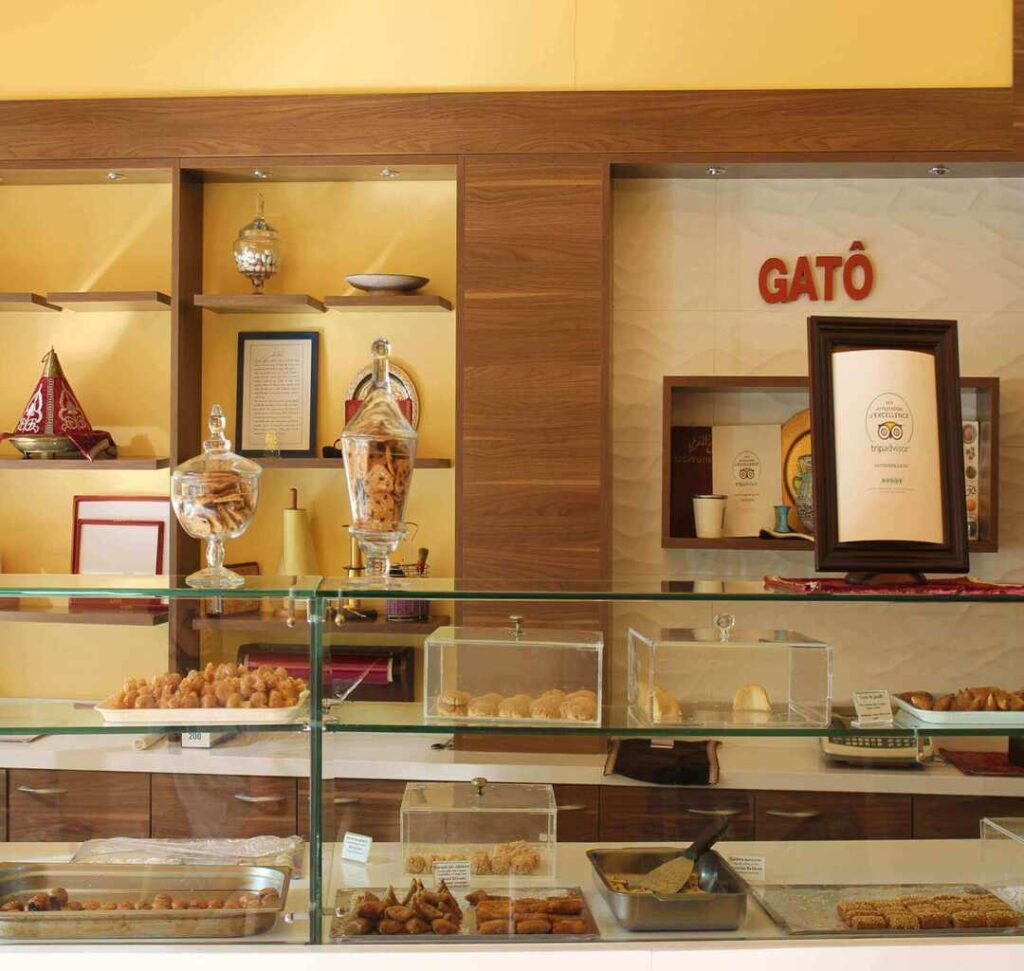 Did you know ? GATÔ pastry is the reference pastry shop in Marrakech. It is an internationally renowned Moroccan pastry shop.
Do you have questions about baking? How to learn pastry?
What can I use as  substitute of butter in baking? What can I use as substitute  for sugar in baking?
Are you a fan of Moroccan pastries? GATÔ is what you need.
What is the best Moroccan pastry shop in Marrakech? GATÔ is the most famous Moroccan pastry in Marrakech. Indeed, the reputation of our pastry shop extends to the 4 corners of the world. Every day we have customers visiting us from India, England, Canada, Senegal, and many other countries. People visit GATÔ because they are sure to find the cream of Moroccan pastry there: gazelle horns, baghrir, sellou, fekkas, briouates, makrouts, pastilla, almond shortbread, ghriba bahla, mhencha, and many more Moroccan delights…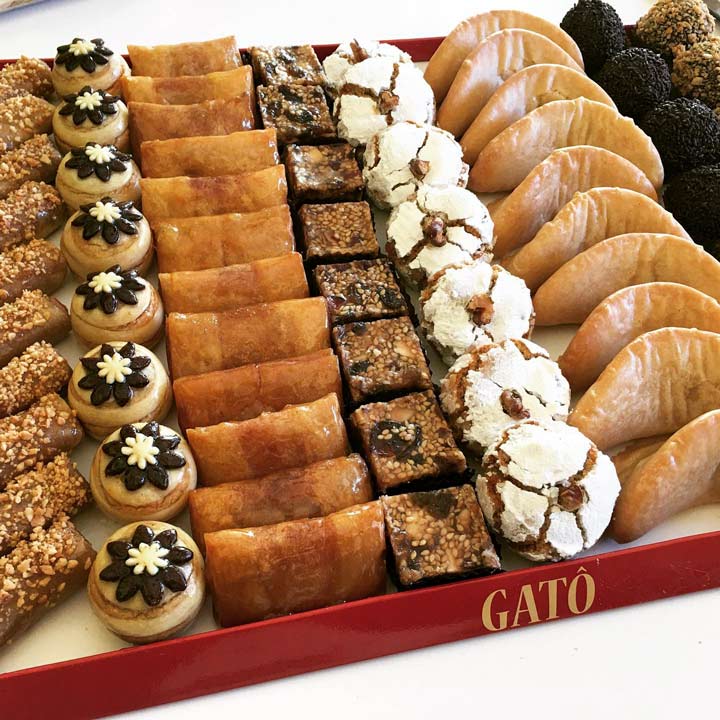 Moroccan pastries are different from what people might consider a typical dessert outside of Morocco. Traditional Moroccan cakes are generally not served after meals and are instead eaten mid-afternoon as part of an afternoon tea. That doesn't mean you can't eat them whenever you want ! There are several easy Moroccan cakes and there are many more that are complex and time consuming.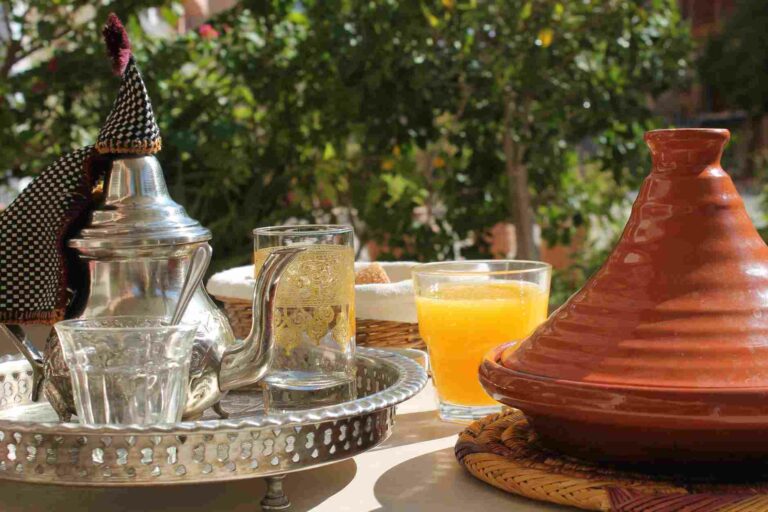 Where to have your breakfast in Marrakech?  GATÔ pastry tea room is the reference in Marrakech. Moroccan mint tea is one of the many rites and traditions related to tea. Despite the fact that its history is quite recent, moroccan tea has been exported to many countries due to its refreshing virtues and unique taste, which attracts to tea lovers. Mint tea can be found in so many places and all the time in Morocco. This could suggest that this drink is ancestral, straight out of the mists of time. However, it is not the case. Today, no one can take a step without coming across men sitting on the terrace of a café and sipping a delicious golden and very fragrant tea, no one can try to buy a local craft product without sacrificing the ceremony tea. Family reunions cannot be done without it, neither can bivouacs in the desert, everyone consumes this drink throughout the territory. Moreover, it is the emblematic representation of the art of hospitality, a strong reality in Morocco.